New Jersey Devils: A Grade For Connor Carrick's Short Season
The New Jersey Devils have Connor Carrick who didn't play a lot of games this season. How did he do in his short amount of time?
Connor Carrick is a defenseman that had a little bit higher of hopes when he broke in the league with the Washington Capitals. Now he finds himself with the New Jersey Devils organization. 2019-20 didn't work out for him as he hoped it would. He only played a total of 32 games this season. 29 of them came with New Jersey and three of them came in the AHL with the Binghamton Devils.
In the 29 games he played with the NHL Devils, he had one goal and five assists for six points. That isn't great but nobody expected him to be Bobby Orr. What we should be able to expect from NHL defenseman is that they will be able to provide stability from the back end. Carrick wasn't able to do that for the Devils regularly. This isn't saying that he is necessarily a bad player but it is time to move on from these journeyman players.
The Devils need the back end to improve a lot, so getting some of these young kids some time with the big club is the right move. That might come at the expense of Connor Carrick. He does have one more year left on his current contract before reaching unrestricted free agency. He very well might at very least be with the organization in 2020-21. We don't know exactly what role he would play but he might not be terrible as a sixth or seventh defenseman as long as he stays healthy.
Carrick just turned 26 years old, so one more year to prove himself might be worth it for the Devils. If he stays healthy and gets in a rhythm, maybe he can provide some depth on the blue line. The problem is that he hasn't given all that much to make anyone believe that will be the case.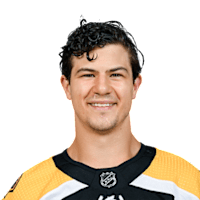 CONNOR CARRICK
D,
New Jersey Devils
D+
Carrick might not be the worst player of all time but he didn't have that good of a season. The Devils found themselves having a lot of trouble generating more shots at even strength than shots against as Carrick's CorsiFor was at 38.9 percent. He isn't the best shutdown guy either so keeping him in the NHL next season might not be the best idea for the sake of the Devils. We all want him to improve and stick because he is an awesome dude but it doesn't seem likely.