New Jersey Devils: Grading Will Butcher As He Regresses
The New Jersey Devils have had Will Butcher in their lineup for a few years now but he hasn't necessarily grown the way we thought he would.
The New Jersey Devils won the Will Butcher sweepstakes as he became a college free agent a few years ago. He showed lots of promise in his rookie year but hasn't progressed in the way that we thought he would. He hasn't been the worst player in the world by any means but there is still so much more room for improvement and it is fair to wonder if he ever will improve to his potential.
He will always have decent offensive numbers from the blue line but they have decreased ever since his rookie year. In year one he was marvelous as he had five goals and 39 assists for 44 points. It was good enough to land him some top-ten Calder Trophy votes. In year two he regressed to four goals and 26 assists for 30 points in 78 games. Well, he did play fewer games this past season but he only had 4 goals and 17 assists for 21 points in 56 games.
Butcher has lots of talent so it is still okay to give him another chance with a much better supporting cast. It is unclear at the moment what his future with the team is but he is capable of helping create offense if they keep him around. There should be a group of young defensemen coming in that can help make sure that he is playing with better teammates.
Will Butcher is also a guy who might get back to the numbers from his rookie season if the forwards start to take it to the next level. Taylor Hall's MVP season helped Butcher climb the offensive ranks in 2017-19 so if Nico Hischier and Jack Hughes ever get on that level he will have a good chance to get back to that level.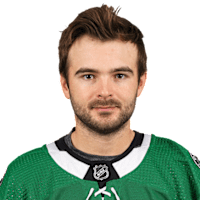 WILL BUTCHER
D,
New Jersey Devils
C-
There are a few reasons why Butcher ended the year with a C- grade. The Devils as a whole had a brutal defense core playing behind a largely incapable group of forwards. There wasn't much opportunity for him to grow and he still managed to put up some points. He wasn't great defensively but the team as a whole was also pretty bad in that area. Hopefully, Butcher can take what he learned this season along with upgrades some of the potential personnel around him and become the defenseman we know he can be.